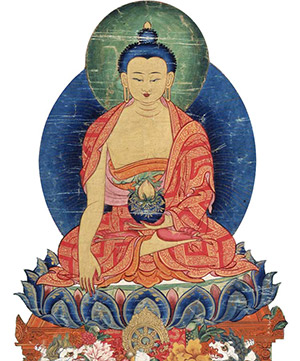 You all know that the world is going through lot of crisis. Life on planet Earth is threatened by the consequences of our collective karma, which has given rise to warfare, sickness, epidemic, wildfires, earthquakes, flash floods, tsunamis, drought and other destructions of elemental imbalances.
Such times were prophesied by Guru Rinpoche. He also taught the antidotes for such situations. You can learn about the antidotes and apply them.
After reading and hearing the teachings of the Buddha we must try to bring the end of suffering for ourselves and all beings. Most importantly we need to cultivate Bodhicitta, the mind of awakening to Buddhahood. It is the seed of awakening our innate or inherent Buddha Nature.
At this time we need a lot of healing. So please bring in mind the world situation and wish to heal the karma of all beings.
You may also join the great compassionate one, Chenrezik meditation every day at 6 PM (California Time) online. Please join us through youtube: Lhundrup Choling.
Keep sending your love and prayers to all beings. Tashi Delek.